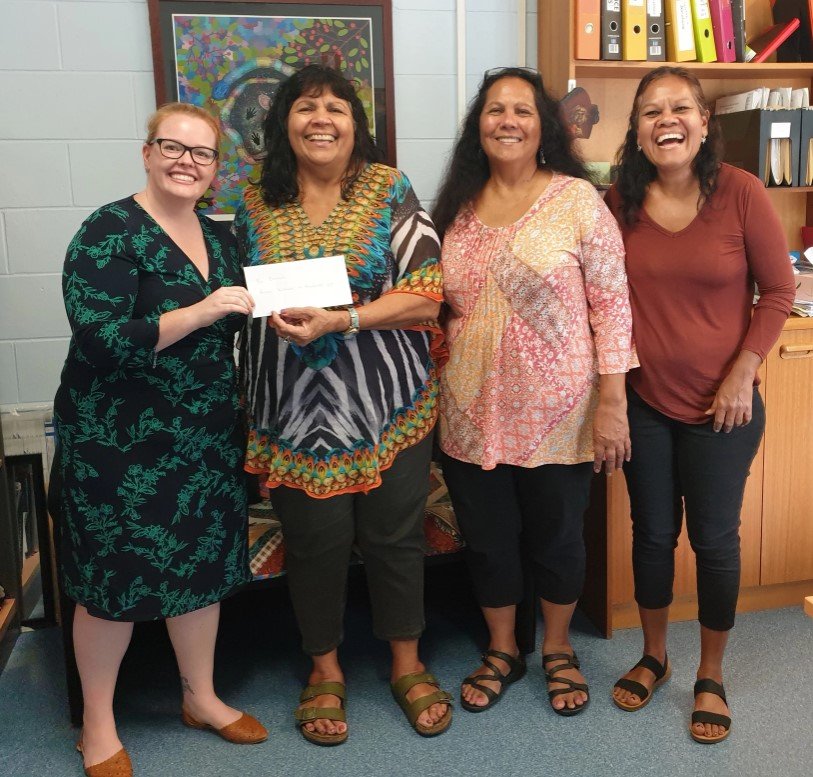 WiR and its members Paying it forward
2019 was a trying year for many, the WiR Committee decided to use the AGM and Christmas Party to 'pay it forward' to the Darwin Aboriginal and Islander Women's Shelter (DAIWS). DAIWS provides safe and culturally appropriate services for Aboriginal and Torres Strait Islander women and their children who are homeless or escaping family violence. DAIWS provides support, referrals, outreach services and domestic violence crisis accommodation to those in need. They do a wonderful job and make the difference for so many women each year.
In paying it forward, the WiR Committee used existing funds from prior fundraising activities to host the AGM and Christmas party, in turn they asked the WiR community to donate $10 each to attend. Through your generosity, $500 was raised. The WiR Committee was able to present Regina the Manager of DAIWS with these funds recently. Regina said the funds will be well spent with some of the funds going spent on a Mum's and Bubs program to help them have some time out and provide some distraction for those experiencing domestic violence. The remaining funds will be used to host a small pamper session for some of the women at DAIWS. Well done to all of you who contributed and donated to this worthy endeavour, every donation counts and the women and team at DAIWS are thankful for any support they receive.
Pictured is WiR Secretary, Lauren Milne and DAIWS Manager, Regina with members of the DAIWS team